Sunday, January 11, 2009
Prothink Interviews USS Liberty Survivor John Hrankowski
Click Here to Listen
Old interview but good none the less.
My visit to the USS Liberty Memorial Library in Grafton, WI: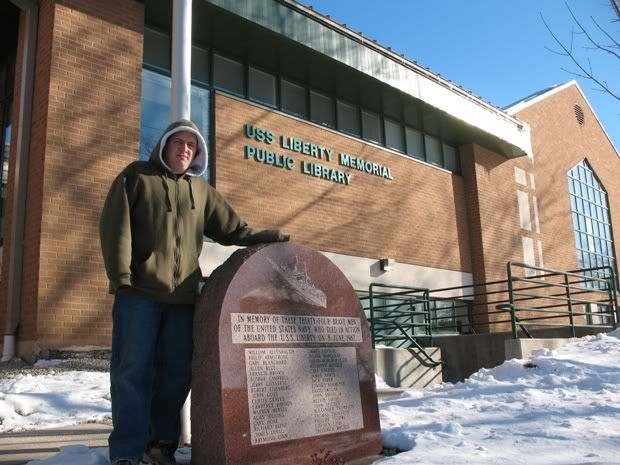 By

Prothink
- January 11, 2009


We have finally come public about the incident between the leadership of WeAreChange NYC and Prothink.org Click here to download: Audio File...

I know there are a few of you who keep up on this site even though I don't. I have been contacted numerous times over the the last coupl...